Jim and Ducky are engaged!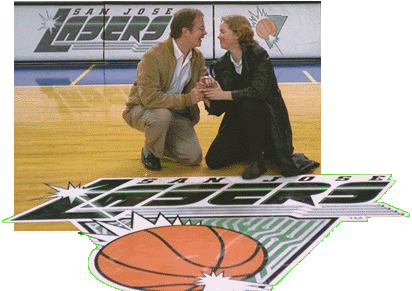 On December 10, 1996, in front of 2700 screaming San Jose Lasers fans, Ducky proposed to Jim!

Hot news! We have a video of the magic moment on-line.
Click here to read Ducky's account. Click here to read Jim's side of the story.

Here is a gallery of the photos, and video clips, from the happy evening. Fun to browse.

Thanks for stopping by! And send us email if you wish!

---
Maintained by Jim DeLaHunt. Last updated 1/24/97.
| Jim & Ducky Engagement home | Jim's home page |